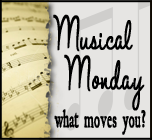 While I was waiting for just the right rock concert to come to a city near us to go to as a family, my daughters went and developed their own musical taste. Thankfully we dodged the Jonas Brother's bullet, and when U2 announced that they would be touring through Raleigh, NC, this fall, it sounded interesting enough to both of them.  But for street cred purposes, I needed a little more than that. It is important for the mother of teenagers to appear to be a genius every so often, even if she's not. When the opening act was announced, I kinda sorta looked like a genius.
Muse.
In the months leading up to this concert I've become intimately familiar with this UK band with a belligerent style and massive following in their own country, and pretty much everywhere in the world. They are loud. They are explosive. They are expansive. They are cute as buttons. My daughters won't be happy with me with my reference to Muse's boyish cuteness, but with their mops of hair and what a middle aged mother sees as charming irreverence, one can't quite help be reminded of a certain other cheeky UK band that took the North American continent by storm over 40 years age. Not that I'm old enough to remember THAT. And yes, I'm aware that comparing any British rock band  to the Beatles here doesn't help me on a credibility level, but hopefully, I won't be asked for a retraction, as was requested by Muse of Glenn Beck for carrying on how much he loved them. Geesh, boys, last I checked, we're all allowed to like – and even admire – your music in this part of the world.
Success in North America has eluded the trio who aren't quite as young as they look, and actually have been around as a band since 1994. With their latest album, The Resistance, and the level of visibility which comes along with being the opening act for U2, they hope to change that.
As drummer Dominic Howard said in a recent Spin Magazine interview, "We're the biggest band America doesn't know anything about."
So how would they be live? As a member of this Muse obsessed household, I have had pretty much no choice but to become at least familiar with most of Muse's music catalogue within the weeks leading up to this past weekend's concert. My musically inclined children will no doubt get on me for attempting to make Muse's complex music simple. Complete with Chopin piano interludes and lead singer, guitarist and pianist  Mathew Bellamy's voice, so strong that it doesn't seem to fit his slight build, would surely not quite live up to those Freddy Mercury-like power crescendos from the albums.
In short, they were great. Afterwards, when my daughter told me they were the first  band to sell out the new Wembley Stadium, I could lift my dropped jaw off the floor, and stop kidding myself that I had stumbled on something new. During their 40 minute set, they stuck mostly to their intense, arena rock ready material with signature unique, in-your-face bass lines, and Matthew Bellamy's voice, which was every bit as good as one could have hoped in an outdoor stadium filled with 60,000 people who for the most part were clearly there to see U2.
As a recently indoctrinated fan, who was somewhat familiar with their music, I would have loved to have heard some of their more down tempo songs complete with romantic era composer piano interludes. But for this particular audience, the choices felt just right.
Here's a video of Muse appearing on Italian television "performing" the single Uprising from their latest album. They weren't very pleased that they weren't allowed to play live. It's rather amusing.
Oh. U2 was great too. I'll tell you more about that tomorrow!
Note: added 10/6/09 7:00 pm
My daughters' reaction to the Glenn Beck thing? They said they didn't believe it. Turns out they were right. That nut Glenn Beck was "making a joke," according to a spokesperson. And I'm sorry, you can't tell me that a guy who has been a disc jockey since he was 13 and has an obsession with Orson Welles didn't know exactly what he was doing. Apologies for the misinformation. Muse fans can rest easy now.